Coming Soon: The New Volvo EX30
EX30 a Not-So-Big, Big Deal

Get ready to redefine your driving experience with the fully electric Volvo EX30. Combining Scandinavian elegance with cutting-edge engineering to create a compact SUV perfect for navigating both city streets and adventurous terrains. Available in a number of battery sizes and motor options to choose from depending on the range and power you need. The future of compact SUVs is coming soon to Jim Pattison Volvo Cars North Vancouver.




Interiors With Intention

The minimalistic cabin is thoughtfully designed with renewable and recycled materials, including décor made from discarded PVC window frames and roller shutters. Sink into the ergonomic seats, wrapped in recycled Pixel Knit & Nordico upholstery made partly from pine oil. Discarded fishing nets and other waste materials make up the sturdy inlay mats. The spacious cabin offers ample legroom and versatile storage compartments, with a maximum cargo capacity of 904 litres.

The 12.3" tablet style infotainment system features built-in Google Apps, Apple CarPlay and Android Auto. Charge your phone in the dedicated front seat wireless phone charger, four USB-C ports, and twelve-volt power outlet in the trunk. The new soundbar concept, a 1040W amplifier with nine high-performance speakers, delivers immersive surround sound for everyone. Select Dynamic, Soft or Voice mode to deepen your listening experience.




Summon Scandinavian nature by selecting an ambience theme on the centre display. Panel décors, door panels and front seat storage will illuminate with slow-shifting colours that take on nuances complementary to the interior. Activate ambient sound to deepen the immersion. Dual-zone automatic climate control ensures that both you and your passengers stay comfortable, no matter the weather outside.


Advanced Safety

Volvo's commitment to safety is evident in the EX30, equipped with an array of cutting-edge safety features to assist drivers. The steering column tracks eye and head movements to detect distracted and drowsy drivers. Pilot Assist can issue prompts to steer and brake, escalating warnings if it detects an unresponsive driver. If a collision is imminent the car can brake automatically. In some situations, it can even steer the car to avoid or mitigate a collision.
Door Opening Alert
Rear radars to detect cyclists and scooters approaching and prompts a steady Blind Spot Information System light. A warning sound and flashing lights occur when a collision's at risk.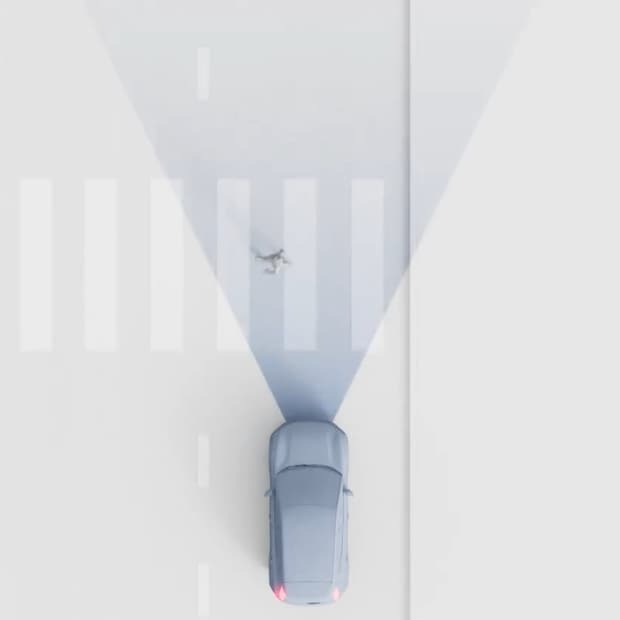 Collision Avoidance Systems
It sends audio, visual alerts and brake pulse warnings. If a collision is imminent the car can brake automatically and even steer the car to avoid or mitigate a collision.
Park Pilot Assist
Can steer, accelerate, and brake to take care of most of the parking itself including parallel park. At speeds up to 22 km/h, it can locate spaces and show your options on the centre display.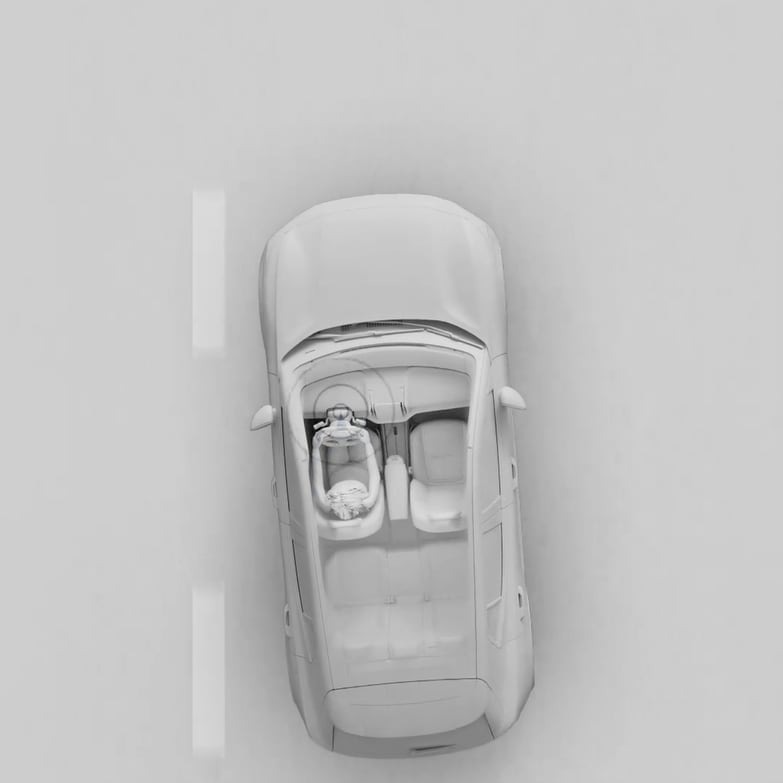 Driver Alert System
An infrared sensor on the steering column tracks eye and head movements to detect distracted and drowsy drivers. The car can drop the driver messages to say it's time to focus or take a break.
Pilot Assist
Helps change lanes, pass and drive alongside large vehicles, adapt speed and maintain following distance. These are some of the ways Pilot Assist delivers advanced driver support.
360° Camera
Cameras on all sides give you a birds-eye view. A split screen 360° and 180° view automatically pops up when you park. Isolate cameras when you want to see a front, rear or side view.
Small Has Stamina

Designed to have the smallest carbon footprint of any Volvo car to date, the battery makes no compromises. Built for long-range, it can go up to 426 km on a single charge. With an energy consumption of 15.7 kWh (per 100km) and an estimated DC fast charging time (10-80%) of 26.5 min, you can go longer in less time.* Under the hood, the EX30 houses a powerful yet efficient engine with single and twin motor options. With the 2-motor option, the EX30 is the quickest Volvo yet. It's responsive handling and smooth acceleration complement the intelligent all-wheel drive system, which provides exceptional traction and stability on any terrain.



Single Motor -

Extended Range


Electric Range (Up to) 442 km*

(0-100km/h): 5.3s

Twin Motor -

Performance Range

Electric Range (Up to) 426 km*

(0-100km/h): 3.6s




Experience the Future Today


Discover the unrivaled luxury and exceptional performance of the Volvo EX30. Take a step into the future of automotive innovation and embark on a journey of sophistication and adventure. Sign up for updates to be the first to experience the EX30, and let Volvo redefine your driving experience.

Register for updates by completing the form below.