Coming Soon: The New Volvo EX90
Welcome to the Future of Sustainability
Experience the latest addition to our esteemed lineup, the highly anticipated EX90, designed to exceed your expectations in every way. This groundbreaking third-generation seven-seater SUV combines elements of Scandinavian design with advanced electric and safety technology in perfect harmony. Prepare to embark on a journey with the future of fully electric SUVs, coming soon to Jim Pattison Volvo Cars North Vancouver.


Powerful Electric Performance
The EX90 battery sets off the next generation of Volvo electric vehicles in a powerful way. Bidirectional charging allows the battery to be utilized as an extra energy supply source, powering electric devices or lending a charge to another Volvo electric vehicle in need of a boost. Volvo aspires to help families reduce their carbon footprint. The available comprehensive home energy management system includes a bidirectional wall box designed specifically for the new generation of Volvo cars. It will help monitor and optimize your household's energy usage by targeting times of low demand, such as at night, which helps keep electricity costs down.


Electric Range
Up To
480 Km
Charging Time*
(Fast charge 10-80%)
30 min
Acceleration (0-100 km/h)*
Twin Motor: 5.9s
Twin Motor Performance: 4.9s
Advanced Technology
Stay connected on the go with Volvo's intuitive infotainment system. The large touchscreen display seamlessly integrates with your smartphone, allowing you to easily access navigation, entertainment, and communication features. Bowers & Wilkins Premium Sound elevates your driving experience, immersing the entire cabin in rich, crystal-clear audio. Stay focused on the road ahead with the EX90's head-up display. Vital information, such as speed, navigation instructions, and safety alerts, is projected directly onto the windshield, ensuring you never have to take your eyes off the road.


Enhanced Safety Features
Enhanced impact protection and crash detection make the EX90 the safest Volvo. The cutting-edge Luminar lidar system, 16 external ultrasonic sensors, 8 cameras, and 5 radar sensors provide unparalleled protection for you and your loved ones. The sensors deliberately overlap for maximum visibility, and the lidar system can see a radius of up to 250 meters in complete darkness. Radar and camera technology detect pedestrians, cyclists, and other vehicles, automatically applying the brakes to avoid or mitigate collisions.

The advanced driver-assistance system combines infrared sensors, lane-keeping assist, and collision avoidance technology to keep you safe on the road. Experience the future of semi-autonomous driving with Pilot Assist. This advanced system helps you maintain a safe distance from the vehicle ahead, providing gentle steering inputs to keep you centered in your lane. The occupant sensing system ensures no one is left behind, while the in-car climate system can also potentially help minimize the risk of hypothermia and heatstroke.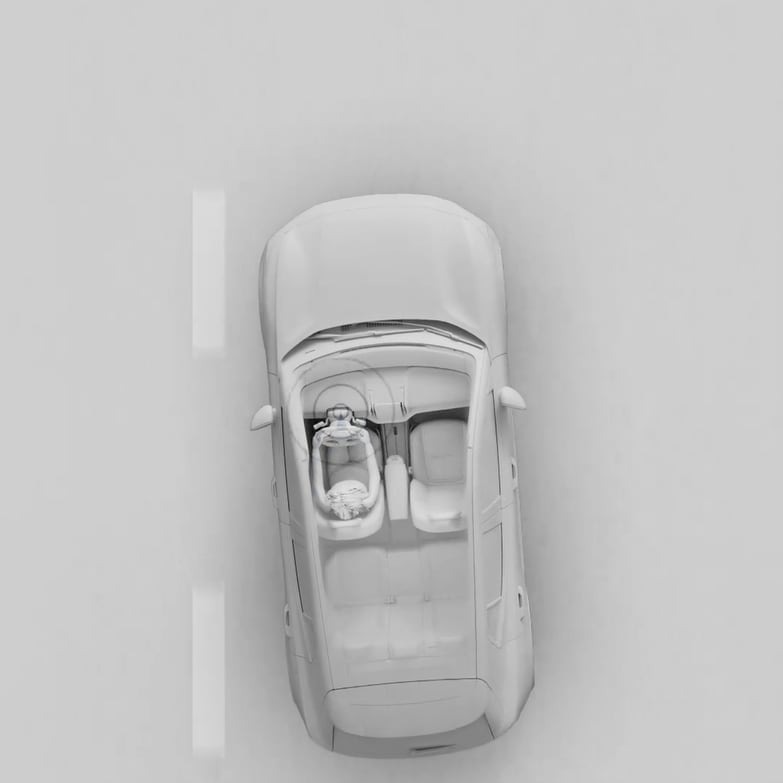 Driver Alert System
An infrared sensor on the steering column tracks eye and head movements to detect distracted and drowsy drivers. The car can drop the driver messages to say it's time to focus or take a break.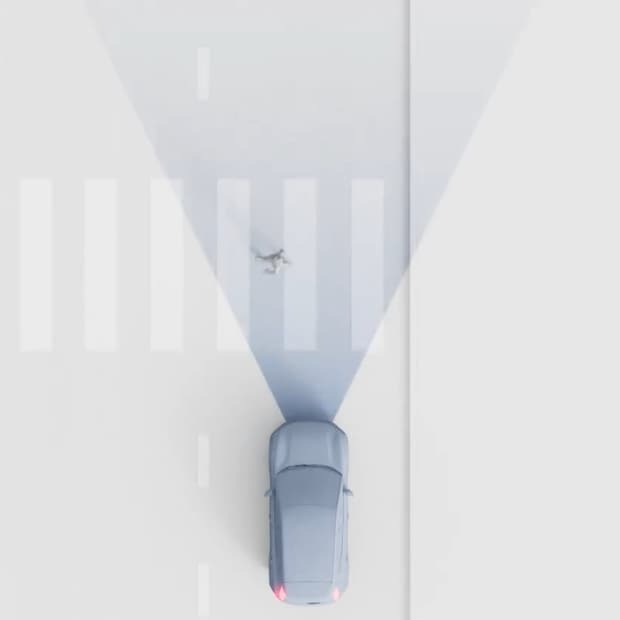 Collision Avoidance Systems
It sends audio, visual alerts and brake pulse warnings. If a collision is imminent the car can brake automatically and even steer the car to avoid or mitigate a collision.
Pilot Assist
Helps change lanes, pass and drive alongside large vehicles, adapt speed and maintain following distance. These are some of the ways Pilot Assist delivers advanced driver support.
Occupant Sensing
Alerts will occur if the system senses occupants being left behind in a potentially dangerous scenario. The in-car climate system can also potentially help minimize the risk of hypothermia and heatstroke.
Sustainability
Volvo has long been at the forefront of environmental stewardship, and the EX90 is a testament to our commitment to sustainability. From the interior upholstery to the exterior components, the EX90 utilizes sustainable and natural materials whenever possible. Recycled plastics, eco-friendly fabrics, and responsibly sourced wood trim are just a few examples of our dedication to sustainable manufacturing.


Experience the Future Today
Join us in embracing a future where luxury, safety, technology, and sustainability converge. Reserve your spot today and be one of the first to experience the unparalleled excellence of the EX90. Together, let's drive towards a brighter tomorrow.


Register for updates by completing the form below.